So you have an idea for a business and you're ready to open up shop in Little River. Or are you?
This guide will help you figure out where to start and what you need to have a successful business right here in Little River.
Table of Contents:
Conduct Market Research
Before you start signing the lease, flush out your idea.
One way to do this is to research your competitors to look for holes in their service to capitalize on, reveal industry trends, and see if your idea is a viable business/industry in your marketplace.
You want to be able to answer these questions:
Demand: Is there a desire for your product or service?
Market size: How many people would be interested in your offering?
Economic indicators: What is the income range and employment rate?
Location: Where do your customers live and where can your business reach?
Market saturation: How many similar options are already available to consumers?
Pricing: What do potential customers pay for these alternatives?
For a list of market research questions and free small business data & trends, visit sba.gov.
Write a Business Plan
👏 You 👏 Need 👏 A 👏 Business 👏 Plan! 👏
While starting a business can be very exciting, you want to need to have a plan if you're going to be successful.
Your main goals for this plan is to: excite the financing source, prove you truly understand the market, and fully detail the execution strategy.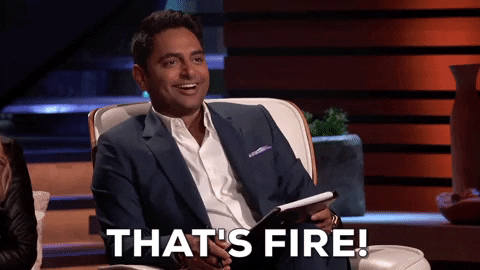 While this could be a short one-pager, including all of the following will not only make you look better, but it'll help guide you when you think "what's next?"
Executive Summary: what your business is, what it does, and why it will be successful

mission statement
company structure and leadership team

Market Analysis: why your company is a good idea

trends and themes in your industry

a description & size of your target market
your pricing and gross margin targets
industry risks
key personnel
5-year projected revenues

Key Partnerships: what businesses or services will you work with to run your businesses? (think suppliers, manufactures, subcontractors, strategic partners, etc.)
Key activities: how will your business gain a competitive advantage?
Key resources: Your most important assets could include staff, capital, or intellectual property.
Value Proposition & company description: what problem does your company solve?
Customer relationships: how will a customer interact with your business? Think through the customer experience from start to finish.
Customer Segments: Your business won't (and shouldn't) be for everybody. Who is your specific target market?
Marketing Channels: how do you intend to get your product/service to the right customers?
Cost structure: Will your company focus on reducing cost or maximizing value? Define your strategy, then list the most significant costs you'll face pursuing it.
Revenue streams: How will you make money? Include all if multiple streams (like direct sales, advertising space, etc). Also include these if possible:

life cycle of your product
information on any copyrights, patents and any other ways you protect your intellectual property
any non-disclosure or non-compete agreements
any research & development you've done

Funding request: if you're using your business plan to secure an investment or loan, explain:

how much you need & why
how you'll pay off your debt
For an example of a one-page, startup business plan, visit sba.gov.
Fund Your Business
While there are many ways to raise capital to start a business, how you choose to fund your business can affect how you structure & run your business.
Self-funding (aka bootstrapping): leveraging your own financial resources
Venture Capital from Individual Investors ("angel investors"): venture capital is normally offered in exchange for an ownership share & active role in the company.
Crowdfunding: raise funds from a large group of people, who usually expect a "gift" or perks from your company for their contribution.
Small Business Loan: once you have your business plan, expense sheet, and 5-year projections ready, contact banks and credit unions to request a loan.

SBA-guaranteed loans: if you have trouble securing a traditional business loan, consider SBA-guaranteed loans.

SBA Investment Programs

Small Business Investment Company: privately owned and managed investment funds licensed and regulated by the Small Business Administration.
Small Business Innovation Research program: encourages small businesses to engage in federal research and development that has the potential for commercialization.
Small Business Technology Transfer program: offers funding opportunities in the federal innovation research and development arena. Small businesses who qualify for this program work with nonprofit research institutions in the early and intermediate stages of starting up.
Visit sba.gov to learn how to calculate your startup costs.
Pick Your Business Location
The choices on location you make can affect your taxes, legal requirements, and revenue.
Where you locate your business depends in part on the location of your target market, business partners, and your personal preferences. In addition, you should consider the costs, benefits, and restrictions of different government agencies.
(There is no city municipal for Little River, so for governmental needs, go directly to Horry County)
You'll want to check:
Choose a Business Structure
The legal structure you choose for your business will impact your business registration requirements, how much you pay in taxes, and your personal liability.
Consulting with business counselors, attorneys, and accountants can prove helpful.
Choose & Register Your Business Name
Once you've chosen your business name, first visit the US Patent & Trademark Office to conduct a search to ensure your business or product name isn't already registered. You should also check the state database of registered businesses for similar names.
Once you've picked a business name that isn't taken, register your business name to protect it. There's different ways to register your name, and they each serve a different purpose:
Register Your Business
Get Federal & State Tax IDs
Apply for Licenses & Permits
Local governments determine registration, licensing, and permitting requirements. These will vary by industry, state, and more, some research will be necessary.
At the very least, to business in Little River you will need an Horry County business license as there is no city government. But, before you can have the privilege of this license, you need a Letter of Compliance from Horry Planning & Zoning.
Don't own your property? Home-based businesses will need a notarized letter from the property owner saying you can do business there. For commercial compliance, you will need a Lease Agreement from the property owner, and will have to wait through the county's 15 day review process.
To start, visit HorryCounty.org/Departments/Planning-and-Zoning and scroll down to Documents, and click on Business for applicable information & applications.
Open a Business Bank Account
A small business checking account can help you handle legal, tax, and day-to-day issues.
Now that you have the right registrations, and paperwork ready, opening your business bank account should be an easier process. While looking for the right account for your business, choose one with low fees and good benefits.Consider incentives like introductory offers, as well as interest rates for checking, savings and lines of credit. You'll also want to look at transaction, early termination and minimum account balance fees.
Visit sba.gov for benefits of business bank accounts and what to look for.
Also recommended: Choose and set up your accounting software
Get Business Insurance
The protections you get from choosing a business structure like an LLC or a corporation typically only protect your personal property from lawsuits, and even that protection is limited.
Business insurance can fill in the gaps to make sure both your personal assets and your business assets are fully protected from unexpected catastrophes.
In some instances, you might be legally required to purchase certain types of business insurance. The federal government requires every business with employees to have workers' compensation, unemployment, and disability insurance. Some states also require additional insurance.
Assess your risks. Think about what kind of accidents, natural disasters, or lawsuits could damage your business.
Find a reputable licensed agent. Commercial insurance agents can help you find policies that match your business needs.
Re-assess every year. As your business grows, so do your liabilities. If you have purchased or replaced equipment or expanded operations, you should contact your insurance agent to discuss changes in your business and how they affect your coverage.
Build Your Team
In addition to the vendors or businesses you'll work with to run your business, we recommend having a trusted attorney and financial professional to consult with to stay legally compliant.
And if you decide to hire a staff, you'll need to understand your obligations as an employer, both from a legal and a tax standpoint. If you just want to hire freelancers or independent contractors, keep excellent financial records and be sure to issue a 1099-MISC form at the end of the tax year. Also, it's important to understand the difference between a W2 employee and a contractor so you don't get in trouble with the IRS for worker misclassification.
Launch Your Business
While some prefer to start with an unadvertised soft-launch to get the feel of things, it's a good idea to make a splash once you're open.
If you decide to join the chamber, we can help not only through a variety of marketing opportunities, but also by partnering to promote your ribbon cutting or grand opening.
There are also a number of local businesses that are skilled in helping you promote your business.
Sources
---
Recommended: